TXT Welcome in Fall with Their '1st Look' Pictorial Fashion
TXT (Tomorrow X Together) have been soaring with popularity and have become quite the popular brand ambassadors since their debut (just like STAYC!). Now, the boys have been recognized as the Top Rookie act of the year and show off their polished visuals in this '1st Look - Shine on Green' Vol. 224 pictorial shoot.
The five handsome members gathered on a school campus and emulated a leisure style with the latest 'Ralph Lauren' collection alongside their handsome charms. Donned in classic button-ups paired with richly designed knits, each member exudes a carefree appearance that blends perfectly with the transition of Summer to Autumn attire. Is it a sign that our Summer is over already and we need to dust off our favorite scarfs and sweater vests? Check out the warm and attractive photos below.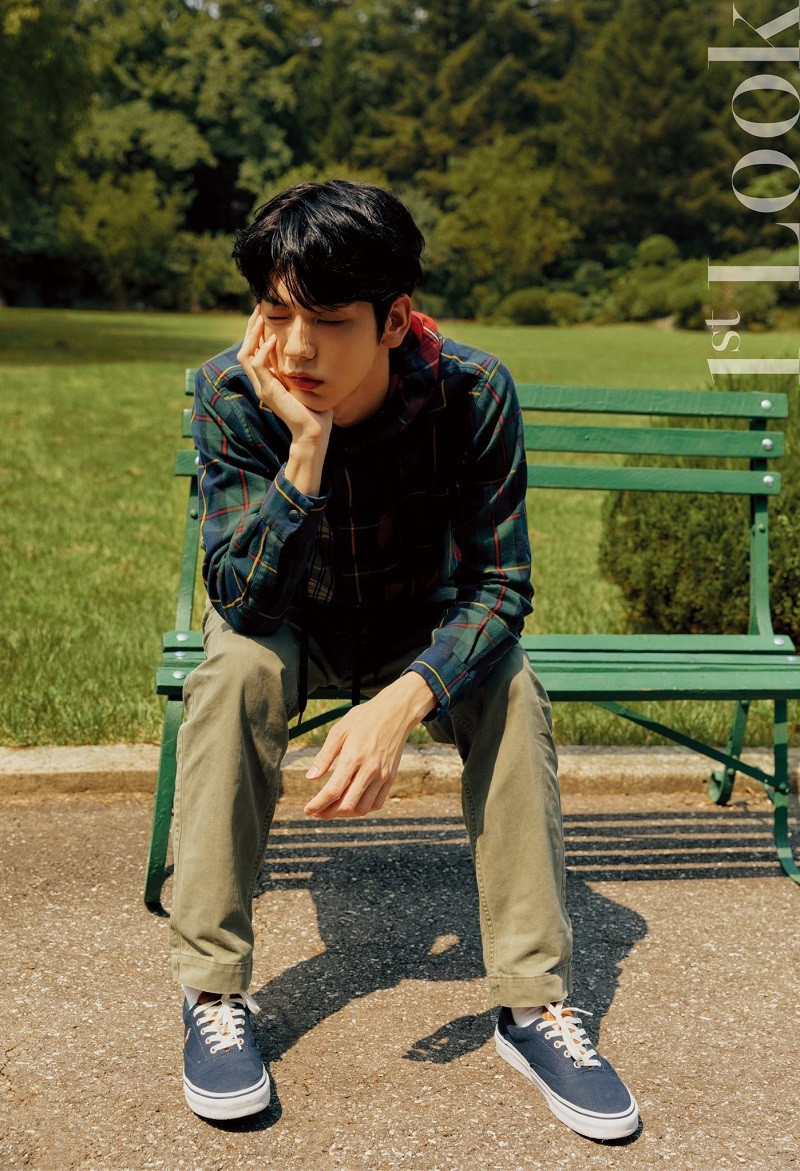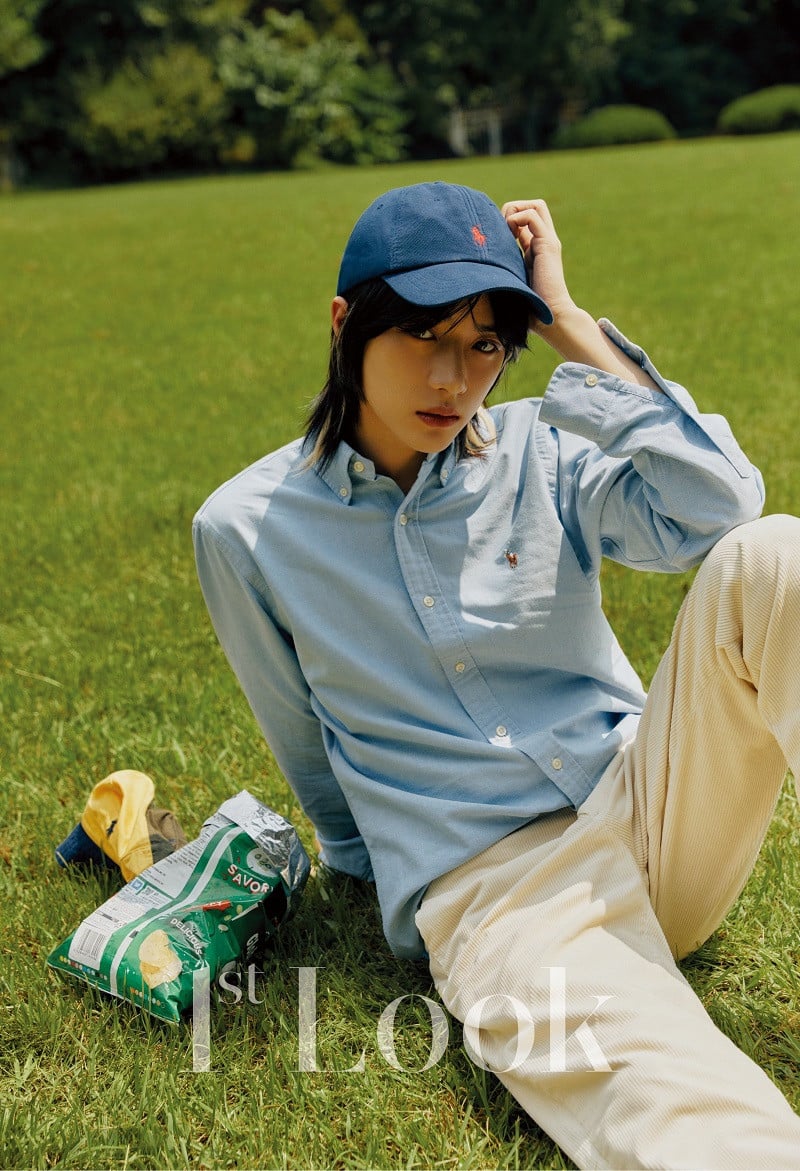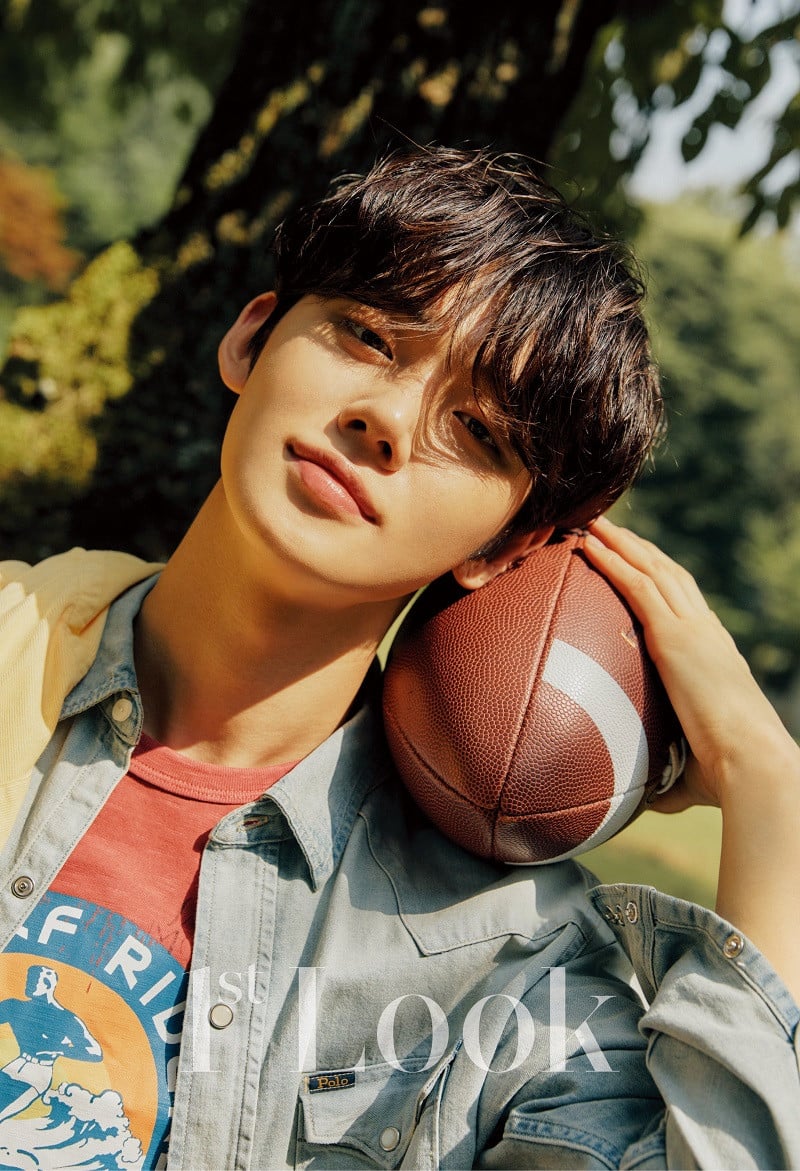 Keeping the casual atmosphere throughout each of their pictures, their Ralph Lauren outfits project a matured-youth vibe but still maintain a playful exterior with its light color palette of sky pink and summer blue. The key focus seems to also be on their shoes with having a signature 'VANS' appearance but retaining the Ralph Lauren charm with its logo embellishments. This ties in with that unexpected campus-skater-boy look that finishes the pictorial.
Winning Look
Outfit - 7/10
Color Palette - 10/10
Photo Concept - 7/10
Perhaps the most impressive look is member Taehyun's blazer and sleeveless cardigan combo. He is dressed to the nines in exquisite clothing.
The cardigan is bold without being disruptive and ties nicely with the navy blue and khaki pants that are rich and familiar while also pairing wonderfully with his beautiful blond hair.
The overall look is a winning piece that, although quite safe, can be easily replicated by fans without appearing boring or plain. Perhaps without the cardigan, it would be! If so, I recommend swapping the tie with a gold, eye-catching cloth band instead.
The loose tie adds a somewhat bad-boy charm or as if he just finished class and is ready to play!
Taehyun's simple makeup isn't necessarily impactful, but it enhances his guy-next-door charms and helps emphasize his eye and lip color. The use of his umbrella makes for not only a great prop but really pushes the brand out there without being blarringly obvious.
Which member's style did you enjoy the most? Anyone else you would vote for the winning look? Share your thoughts below.